Do you have a business website that works, but doesn't work?

No leads. No new customers. No engagement....

Just crickets?

Well friend, you need content that connects.

Why? Because the content on your business website is your company's online sales force. It's how your people come to know you, trust you, and do business with you.

It's how you compete and win against the 1.5 billion other websites out there.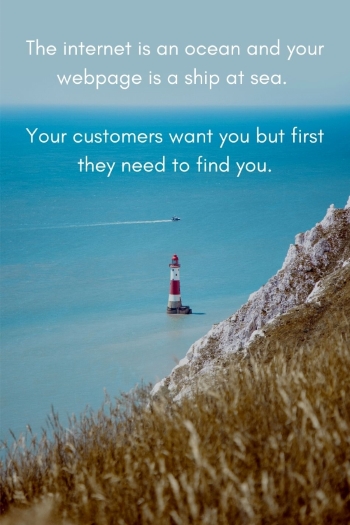 If you are ready to stand out in the sea of company webpages, you need content that connects, that persuades, that delivers on your investment...

Contact me today for a free evaluation of what a content upgrade can do for your online presence.

If you are hungry to learn what it takes to build your digital castle. Here's a blog for that.


* * *


I'm Nicholas Blasquez. I create business blogs and rewrite company websites. Helping your customers find you, choose you, and become loyal fans of all you do (the best marketing out there!).

For a look how content that connects will grow your business, please see these two articles:

Business Blog: The Hands-Down Best Way To Get Found Online And Build Loyal Customers (here's why)

You Work Hard And Smart For Your Business. Does Your Website Do The Same?